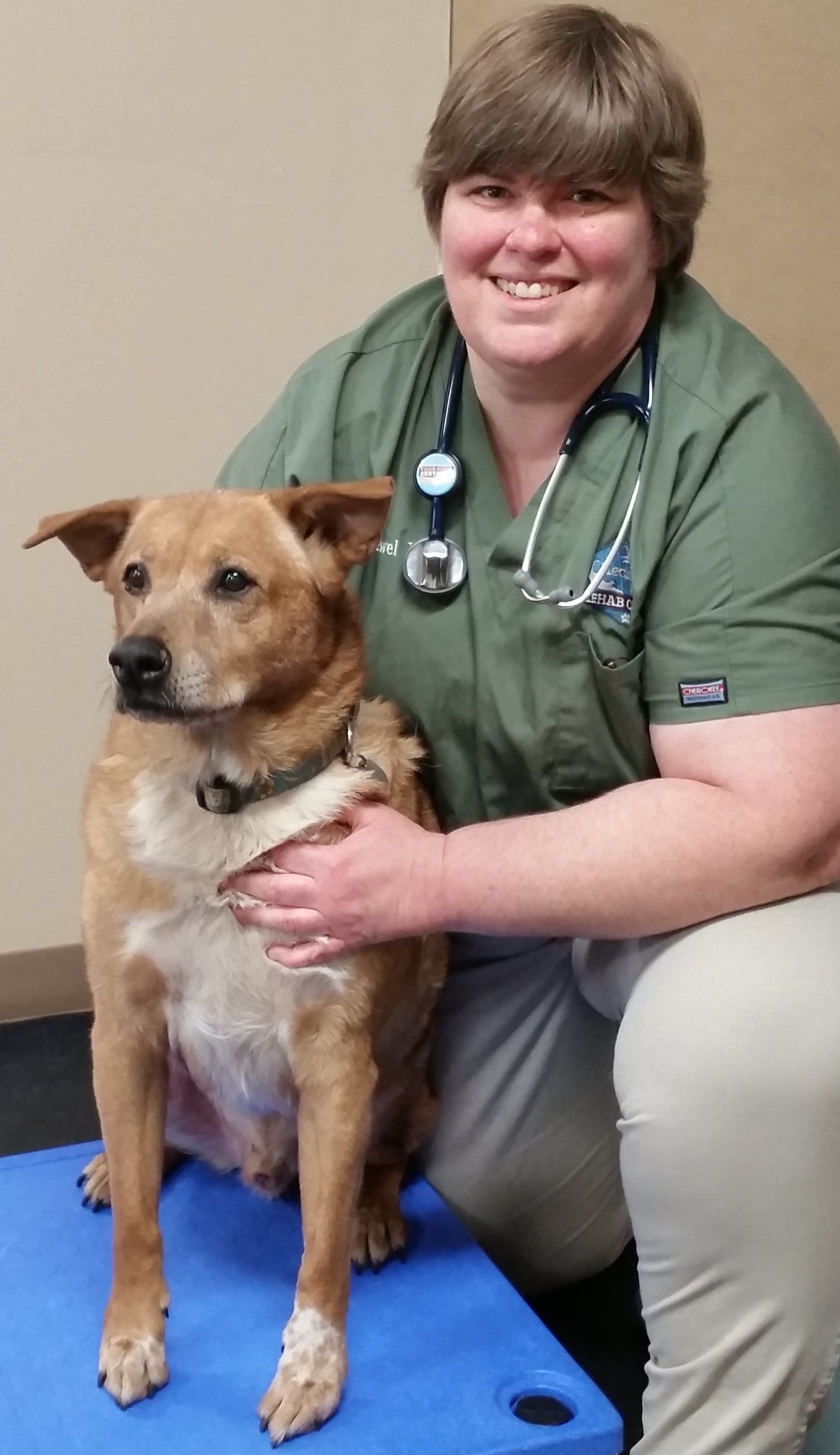 Jewel Reese, DVM, CCRP
Certified Canine Rehabilitation Practitioner
Supervising Veterinarian​​​​​​​
Dr. Jewel Reese – Dr. Reese is a native Southern Californian who took an indirect route to veterinary medicine. She graduated from UC Riverside in business and started her career in accounting. After obtaining an MBA and working her way up the corporate ladder of an international manufacturing company in Orange County (including a managing stint in Hong Kong), she decided to change careers to her childhood love of veterinary medicine. She returned to school while working as both a part-time Controller and a part time veterinary technician before attending veterinary school at UC Davis. After veterinary school she initially returned to LA County before moving to La Mesa, and eventually buying Eastridge Animal Hospital and establishing the Healthy Paw Rehab Center.
As a child, Dr. Reese loved sports. From track & field, to basketball to softball, any chance she could, she was always outside playing. Her favorite sport, by far, was soccer. Of course, this was before the first U.S. Women's World Cup in Los Angeles, so female athletes were only seen in the Olympics, and there were no professional women sport teams. Unfortunately, a knee injury ended her soccer playing days, but that is when she was first introduced to the idea of Physical Therapy and Rehab. From that experience, Dr. Reese actually considered becoming a Physical Therapist instead of a veterinarian; although her love of animals clearly won out.
In 2016, one of Dr. Reese's personal dogs, Indy, herniated a disk in his back, became paralyzed, and needed emergency surgery. It was after the surgery that Dr. Reese met Renee, and decided to open the Health Paw Rehab Center. As Indy recovered (and yes, he is now back to normal again), Dr. Reese enrolled in the University of Tennessee Canine Rehabilitation Certificate Program and will become the first veterinarian in East County to obtain the CCRP accreditation. She enjoys all aspects of rehabilitation, however her strongest interest is in senior care and how rehab can improve the lives, and mobility, of our aging pets.
On a personal level, Dr. Reese is somewhat of a Renaissance woman who enjoys participating in everything life has to offer. She has sky dived and hangglided, studied at Cambridge University in England, and went swimming in Antarctica (yes, actual swimming, in a bathing suit, in the ocean – ask her about it). She loves to travel and has been to every continent. She loves going to the theater, reading, working on crafts, and hiking. She is still a big sports fan and is always happy to talk about the latest match, however, she can just as easily strike up a conversation about history, science, and art. Her favorite quote is from the film Auntie Mame, and she clearly lives by it:
"Life is a banquet, and most poor souls are starving to death."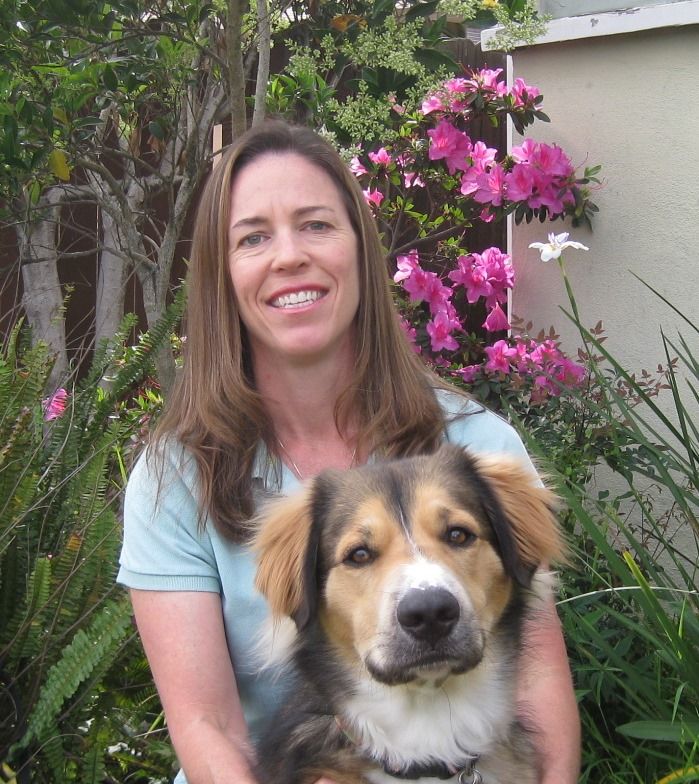 Renee Wallis, RVT, CCRP, CCRA
Registered Veterinary Technician
Certified Canine Rehabilitation Practitioner
Certified Canine Rehabilitation Assistant

Renee has been a registered veterinary technician since 1998. A graduate from the Animal Health Technology Program at Mesa College, Renee received her orthopedic and neurology experience while working closely with a board certified surgeon for several years. She pursued more continuing education when the first canine rehab course became available through the University of Tennessee. Renee completed and became certified in canine rehab in 2005. When a second certification program was developed in Florida she enrolled in it as well to gain as much expertise she could in canine rehab. So in 2010 she completed the program held in Florida better known as the Canine Rehab Institute. Currently, Renee is the sole veterinary professional in San Diego county certified from the only two canine physical rehabilitation certification courses in the United States. Over the duration of 10 years, Renee has rehabilitated hundreds of dogs and cats back to health. She has worked with all types of surgical recovery, spinal cord injuries and diseases, muscle injuries, osteoarthritis, geriatrics, obesity and much more.

When Renee is not working with the animals she is spending time with her husband, two small boys and one dog. They enjoy taking the family on hikes, dog walks, bike rides and camping.

​When you bring your pet for physical rehab you will see Renee's professionalism and knowledge, but also a tremendous compassion for the pets. She truly loves working with the pets and their people too!